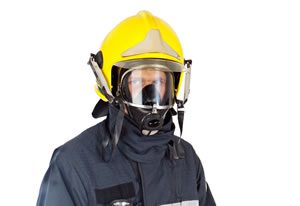 In November 2007, OSHA announced its final rule regarding who is responsible for paying for employee Personal Protective Equipment (PPE). While many OSHA standards require that employers provide PPE to employees to protect them from potential job-related injuries, illnesses, or fatalities, it has previously been unclear whether the employer or the employee is responsible for the cost of such PPE. The final rule now places the onus on employers, requiring them to pay for almost all PPE that is required by OSHA's general industry, construction and maritime standards (with a few exceptions).
According to the assistant labor secretary for OH&S, Edwin G. Foulke, the definition of employer PPE responsibility is important for a number of reasons. First, the employer will purchase the appropriate PPE that is required to combat potential workplace hazards. As well, employers will be more likely than employees to actually purchase the required PPE, and to ensure that the PPE will be replaced when it expired — thereby taking the proper steps to avoid workplace injuries, illnesses or fatalities.
The ruling removes the financial responsibility for PPE from employees, because when an employer requires their employees to use a specific type of PPE to comply with an OSHA PPE requirement, the employer is now required (by law) to cover the cost of such equipment. Of course, there are some exceptions to this rule, including the purchase of non-specialty prescription eyewear and safety-toe footwear, built-in metatarsal guards, logging boots, as well as everyday clothing, weather protective clothing, and uniforms and sanitary clothing.
The updated standards also detail how to handle specific PPE issues; for example, employers are not required to reimburse employees who choose to purchase their own PPE, and are not required to replace PPE that an employee has intentionally misplaced or damaged. The standards also make it clear that an employer is not allowed to require their employees to purchase their own PPE, and that employees who provide their own PPE must do so on a completely voluntary basis. However, employers are still responsible for ensuring that all PPE meets OSHA safety standards and will adequately protect the employee from workplace hazards.
The new rule will come into effect on February 13, 2008, with full compliance required as of May 15, 2008. This final deadline allows employers six months from the publication of the updated standards to change their existing PPE procedures to comply with the new regulations.
Simply Safety! incident management software can help protect you and your company by allowing you to be proactive in reducing risk and associated costs and keeping an accurate due diligence trail. Simply Safety! software program replaces paper-based or spreadsheet tracking with a modern efficient way to manage critical compliance data.
Looking for a better way? Call 1 800 862-9939 today to book a 20 minute online web demo of Simply Safety! for your management team!
Visit the Simply Safety! products page.