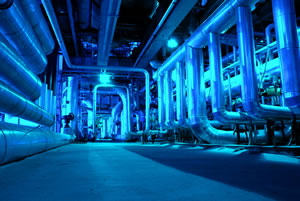 In June 2008, in its continuing effort to eliminate all workplace injuries, the Government of Ontario's Ministry of Labour launched the Safe At Work Ontario compliance strategy. The strategy is designed to improve the culture of workplace health and safety; reduce workplace illness and injuries; reduce the burden on the provincial health care system; avoid unnecessary costs for employers and the Workplace Safety and Insurance Board; and provide equal opportunities for compliant companies.
The Ministry has designed Safe at Work Ontario to improve on their previous targeted compliance strategy, which mainly scrutinized companies with above-average lost-time injuries, rates and claim costs. The new strategy includes additional criteria that may lead to workplace inspections, such as: injury rates and resulting costs, compliance histories, work that is associated with potential hazards, business size, specific events or incidents including workplace violence, fatalities or critical injuries.
Plans focus on the specific hazards and characteristics relevant to the health care, industrial, mining and construction sectors, and specify how the new criteria will be used. Depending on the relation between the selection criteria and a particular sector, the ministry also intends to visit injury-free workplaces – especially those with inherent hazards and poor compliance risks.
One part of the Safe At Work Ontario strategy involves inspectors 'blitzing' various construction sites to assess and eliminate sector-specific health and safety hazards. In August, inspectors began dropping in on demolition sites to assess energized electrical equipment and any potential chemical and biological hazards. As well, inspectors will assess the potential for hazards that may lead to a worker falling or being struck by materials or equipment, and for hazards that may result in structural failures or collapses.
In September, inspectors will shift their focus, starting to visit industrial workplace to investigate hazards that may result in worker falls. In November, inspectors will continue to visit industrial workplaces, assessing electrical hazards. By early 2009, inspectors will move to industrial sector forklift operations and construction sites to assess conditions that may cause workers to be struck by equipment.
The Safe At Work Ontario strategy is aimed at reducing and eliminating the potential for worker injuries and illness in the province of Ontario. By assessing hazards and advising workplaces of any findings, the province is taking strides to ensure that all workers in Ontario have a safe and healthy workplace, and that all workplaces take the appropriate measures to present their workers with a safe and healthy working environment – or face heavy fines for non-compliance. The Safe At Work Ontario strategy sets a precedent for workplace health and safety that could serve as a model for other provincial governments to improve their own workplace health and safety standards.
Simply Safety! incident management software can help protect you and your company by allowing you to be proactive in reducing risk and associated costs and keeping an accurate due diligence trail. Simply Safety! software program replaces paper-based or spreadsheet tracking with a modern efficient way to manage critical compliance data.
Looking for a better way? Call 1 800 862-9939 today to book a 20 minute online web demo of Simply Safety! for your management team!
Visit the Simply Safety! products page.