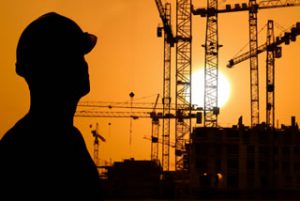 The following is an excerpt from an article featured in the April 2008 issue of On-Site magazine titled "Software eases safety compliance". The article, written by Adam Pletsch, puts the spotlight on Simply Safety as an efficient safety management tool.
Tracking safety-related information on the jobsite is an almighty challenge, especially when the whole effort is held together with a set of unconnected, paper-based processes. Sure, you do your inspections and keep the records, but how quickly can you access them to produce a report? Employees must keep up to date on their safety training and certifications. How do you ensure they keep doing that? Good safety practices go beyond inspections.
Safety practices involve a mountain of data, and as you might expect, several software packages have been designed to make managing it more efficient. One participant in this business is Maple Ridge, B.C.-based CCD Health Systems Its Simply Safety Expresso 4.0. centralizes and simplifies safety record keeping and reporting. It makes all safety training and incident-management data readily available for presentation to management or during a workplace audit. In the event of a Bill C-45 or Sarbanes/Oxley legal challenge, it can help provide the accurate records required to protect your company from being falsely charged with an offence.
Company executives can be charged under Bill C-45 with criminal negligence if they fail to prepare themselves with the proper safety training. This includes "holding meetings and making sure that priority numbers based on certain tasks are put forward," says Simply Safety!'s general manager Charles Thurlow. "Our software allows them to track everything, and we also assist them with their audits. Most of the auditors will ask for hazard analyses or site inspections, or they'll say 'give me a graph showing me the different areas of the body that are being affected.' Our software can pull all that out for you." Simply Safety also has Certificate of Recognition (COR) tracking capabilities embedded into its different modules. Contractors who enrol in COR and, every year, keep track of their training, hazard analysis, site inspections and emergency plans can cut a percentage off their insurance rates with their WCB, explains Thurlow.
"It's optional, but in Alberta if you want to work with some of the larger companies and you don't have COR, you don't get the job with them. That's because it affects them too, so they want to make sure you're on the same page," he says. Marla Haugen, safety coordinator at Trans Peace Construction's Fort St. John, B.C. office uses the software to track the safety certifications and personal information of the branch's approximately 25 employees. She also has company truck information entered into the system for easy retrieval or reporting, including VIN numbers, licence plates, unit numbers and the names of people driving specific trucks.
"I still keep a paper trail, but instead of having to go back and look through my files for an hour, I can just jump onto the computer because I've got everything in there," says Haugen. Derek Van Patter, vice-president of administration and operations at Mississauga, Ont.-based The Link-Line Group of Companies, says Simply Safety provided a central place to store all of its safety and quality information, which had been spread across "a bunch of spreadsheets."
Some customers, which include Union Gas and Enbridge, were increasing their level of diligence on the safety side, he says. This extended to sub-contractors like Link-Line. The company needed to track accidents, non-conformance within its QA program and utility damages, which can be a frequent occurrence in this industry. The program enables the firm to improve service levels both to customers and internally. "I don't know that it saved us money, per se, but it dramatically improved the access we have to information to effectively manage or quality and safety program," says Van Patter.
Simply Safety! incident management software can help protect you and your company by allowing you to be proactive in reducing risk and associated costs and keeping an accurate due diligence trail. Simply Safety! software program replaces paper-based or spreadsheet tracking with a modern efficient way to manage critical compliance data.
Looking for a better way? Call 1 800 862-9939 today to book a 20 minute online web demo of Simply Safety! for your management team!
Visit the Simply Safety! products page.