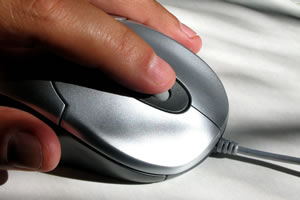 On April 6 and 7, 2009, the Pacific Safety Center and the BC Safety Council will once again join forces to host the 14th annual Western Conference on Safety – and Simply Safety! will be one of the exhibitors! The conference will be held at the Hyatt Regency Vancouver for the 5th year running, with 1,000+ professionals expected to attend.
The conference offers a range of resources for safety professionals, and the schedule includes seminars, keynote presenters and a 70+ booth tradeshow. The two-day event provides a unique forum for discussion, education and information-sharing about occupational health and safety matters. As well, the conference offers attendees the invaluable chance to network with their peers and garner new knowledge and fresh ideas for dealing with workplace health and safety issues.
The conference is geared towards the spectrum of safety professionals and other concerned parties, with introductory sessions for those new to safety, advanced sessions for more long-term safety professionals – and there will even be sessions conducted specifically for safety committees. Seminars will focus on evolving safety practices and regulations and will ideally provide attendees with the additional knowledge and skills needed to reduce and even eliminate workplace incidents.
Attendees will enjoy admission to all conference seminars and to the tradeshow. Complimentary refreshments will be offered during breaks, and attendees will receive a complimentary conference delegate tote bag and kit, along with the Conference and Tradeshow Information Package.
Simply Safety! will be participating in the tradeshow portion of the conference, featuring our safety and training software programs. Our representatives will be on hand to provide you with a quick demo of our software, and to answer any questions that you may have for us. Book your spot now, and please drop by to visit us!
Simply Safety! incident management software can help protect you and your company by allowing you to be proactive in reducing risk and associated costs and keeping an accurate due diligence trail. Simply Safety! software program replaces paper-based or spreadsheet tracking with a modern efficient way to manage critical compliance data.
Looking for a better way? Call 1 800 862-9939 today to book a 20 minute online web demo of Simply Safety! for your management team!
Visit the Simply Safety! products page.