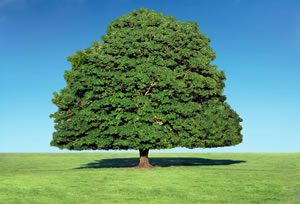 In 2008, the BC Forest Safety Council will introduce three new initiatives, working to enhance occupational health and safety in BC's forestry industry. While the Council will of course continue to focus on existing programs, it will also address issues of forest worker wellness, improved incident reporting and investigation methods, and expanding the involvement of the wood products manufacturing sector in the Council's programs.
A work group will be formed to explore methods to improve "recognition, response and management" for a range of employee health issues, including substance abuse, fatigue, diet and general lifestyle concerns. Worker wellness has become a greater priority for the Council as a result of a recommendation from the Forest Safety Task Force, which suggested that health and wellness programs be available throughout the forestry industry.
The Council has also established a goal of further educating the industry on safety strategies and causes of incidents, and will therefore place a greater focus on developing and enhancing the process of investigating, reporting and correcting unsafe conditions in the Forestry industry. In 2008, the Council will begin to work towards improved incident reporting techniques (both in the quality and frequency of reports), and to establish procedures for the industry-wide sharing of lessons learned from any incidents that occur. As well, the Council is also considering offering assistance to smaller firms with limited investigative resources, thereby enabling them to more fully review and investigate any serious incidents that take place.
Another aspect of the Council's 2008 Work Plan focuses on assessing its potential to become the forest safety association for both the woodlands and wood manufacturing sectors, thereby broadening its current focus on training and certifications programs for woodlands operations. While the Council provides safety information, alerts, bulletins and statistics for the entire forestry industry, the initiative will assess the potential advantages and disadvantages in expanding the involvement of the wood manufacturing sector, providing it with access to the Forest Council's SAFE Companies program.
Although 2007 presented some economic issues to the sector, improved safety results have occurred over the past couple of years. From 2005 to 2006, the sector's total claims decreased by 21 percent, and since December 2005, there have been no on-the-job fatalities in BC. With these new initiatives by BC's Forest Safety Council, the industry will hopefully see further improvements in the future.
Simply Safety! incident management software can help protect you and your company by allowing you to be proactive in reducing risk and associated costs and keeping an accurate due diligence trail. Simply Safety! software program replaces paper-based or spreadsheet tracking with a modern efficient way to manage critical compliance data.
Looking for a better way? Call 1 800 862-9939 today to book a 20 minute online web demo of Simply Safety! for your management team!
Visit the Simply Safety! products page.