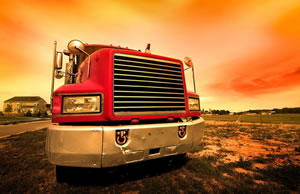 In February 2008, the BC Trucking Association and WorkSafe BC formed the BC Trucking Safety Council, which represents over 10,000 employers in general trucking and moving and storage. With a Board of Directors that includes industry and regulatory agencies and police members, the Council was created to address the safety needs of the industry.
The formation of the Council was in part brought about by some startling statistics in the industry from between 2003 and 2007. In that time, 63 workers were killed on the job, while another 281 were seriously injured and an astounding 8,400 were off the job. As result, employers paid out over $170 million and lost almost half a million days of productive work from those employees.
Early on, the Council will work to identify the causes of heavy truck collisions in BC by taking part in the national "Best Practices for Truck Safety" project. As well, in 2009, the Council will be developing a Certificate of Recognition (COR) program that will offer financial incentives to those companies implement workplace health and safety and injury management systems.
In its efforts to strengthen industry safety performance and reduce the number of injuries and fatalities, the Council will evaluate the risks, injuries and fatalities that are involved in the industry and work to develop prevention and mitigation services and program. The BC Trucking Association has been pushing for the formation of such a Council for many years, and some members of the BCTA's board of directors will be sitting on the Council's board; as well, the BCTA has provided office space for the Council in its Langley office.
The BC Trucking Safety Council's vision is to become "a centre of excellence serving the occupational health and safety needs of the provincial trucking industry", working to drastically reduce both injuries and fatalities in the industry.
Simply Safety! incident management software can help protect you and your company by allowing you to be proactive in reducing risk and associated costs and keeping an accurate due diligence trail. Simply Safety! software program replaces paper-based or spreadsheet tracking with a modern efficient way to manage critical compliance data.
Looking for a better way? Call 1 800 862-9939 today to book a 20 minute online web demo of Simply Safety! for your management team!
Visit the Simply Safety! products page.