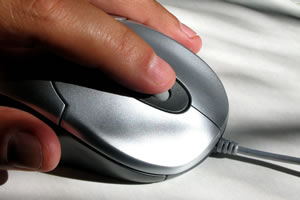 In its ongoing efforts to encourage employers in British Columbia to develop and maintain effective occupational health and safety procedures, WorkSafeBC has established the Partners Program. The program is voluntary, recognizing those employers who take a "best-practices" approach in implementing occupational health and safety management systems and return-to-work programs, and whose safety management practices exceed the legal requirements of both the Workers Compensation Act and the Occupational Health and Safety Regulation. Employers who join the Partners Program and meet the above requirements are eligible to receive reduced insurance premiums from WorkSafeBC. The cost to participate in the program varies according to company size and the employer's industry; as well, additional costs may be incurred from attaining any required training, from developing the health and safety management and/or injury management/return-to-work system(s) and/or during the qualifying audit process.
The Partners Program stems from the BC Health and Safety COR program, which is awarded to employers who establish and maintain an occupational health and safety management system that goes beyond the requirements of existing regulatory compliance. Once an employer has received their Health and Safety COR, they can then pursue the Injury Management/Return-to-Work COR, which rewards employers who have established proactive return-to-work programs. Each COR certification results from an audit procedure; if the company measures up to the audit standards, the COR is awarded. In some industries, COR has also become a required prequalification for bidding on work contracts.
Achieving COR certification sets a company apart from its competitors, demonstrating a strong commitment to worker well-being as well as a dedication to following best industry practices. Along with these benefits, WorkSafeBC has established some financial incentives to encourage BC employers to achieve their COR. Rebates of up to 15% off of WorkSafeBC premiums can be obtained by companies who successfully attain their CORs: 10% off premiums for those who obtain the Health and Safety COR, and an additional 5% off for those who also achieve the Injury Management/Return-to-Work COR. WorkSafeBC encourages all employers (regardless of size) to work towards their COR certification(s) and has implemented a minimum annual COR rebate to provide financial compensation for even the smallest employers.
The registration process for the Partners Program can be somewhat involved, as an industry-based Certifying Partner must be established in order for the Partners Program to serve a specific industry. Certifying Partners are usually safety associations recognized (by WorkSafeBC) as having extensive knowledge in developing and promoting workplace health and safety. Employers wishing to register with the Partners Program must contact the safety association for their industry to determine whether or not the industry actually has a Certifying Partner, and if one is not available, the employer should find out how to establish one. If a COR program has not been established for a specific industry, employers can contact WorkSafeBC for more info on how to establish one. Once an employer has successfully registered with a Certifying Partner, the Partner will then assist the employer in implementing an efficient and effective health and safety management system, and will help the employer prepare for, complete and pass the COR qualifying audit. Once a COR has been obtained, the certification is valid for three years; employers are required to conduct an annual "maintenance" audit to ensure that their COR(s) are still valid.
Simply Safety is a useful tool in the development of both a health and safety management system, and an injury management/return-to-work system. For more information on how Simply Safety can help your company achieve (or maintain) COR certification(s), please call us at 1 800 862-9939.
For more information on the Partners Program and COR certifications in British Columbia, visit www.worksafebc.ca.