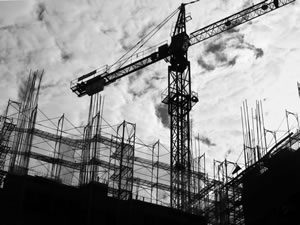 Have you ever been in a British Columbia workplace environment and been concerned about adequate safety measures? If so, you should be aware that all employees have rights regarding workplace safety – and with reasonable cause, you can refuse to carry out work projects that present possible undue hazards to your health and safety, without worrying that such a refusal will result in disciplinary actions against you.
Should a potentially hazardous situation arise – and a worker feels that adequate measures have not been taken to combat the hazards, the worker may take the following steps to refuse to perform such unsafe tasks until the issues are resolved. First, the worker must report the unsafe conditions to their employer/supervisor, who then must investigate the problem and decide whether the worker has a valid concern. If the employer/supervisor finds there is a genuine concern for safety, they must then take full measures to correct the problem; however, if the employer/supervisor decides that the complaint is not a valid safety issue, they must inform the worker of their decision.
If a worker still has concerns about the lack of safe conditions and continues to refuse the work, the employer/supervisor must conduct a further investigation, which must take place in the presence of the reporting worker. As well, one of the following individuals must also be present during the investigation process: a worker representative for the Joint Health & Safety Committee; or, a fellow worker selected by the reporting worker's trade union; or, failing the first two options, the reporting worker may select another 'reasonably available' fellow worker to attend the investigation.
If the further investigation still does not resolve the issue, and the worker still refuses to perform the requested tasks, both the employer/supervisor and the worker must immediately notify a WorkSafeBC officer to investigate the situation and take the necessary actions. During the investigation process, a reporting worker may be temporarily re-assigned to different tasks until the matter is resolved; however, such re-assignments may not involve any loss of pay, and the reporting worker cannot be disciplined for voicing safety concerns.
Remember, the insurance of workplace safety is within your control. Exercise your rights, and speak up if you feel that your safety is being compromised in the workplace.
Simply Safety! incident management software can help protect you and your company by allowing you to be proactive in reducing risk and associated costs and keeping an accurate due diligence trail. Simply Safety! software program replaces paper-based or spreadsheet tracking with a modern efficient way to manage critical compliance data.
Looking for a better way? Call 1 800 862-9939 today to book a 20 minute online web demo of Simply Safety! for your management team!
Visit the Simply Safety! products page.