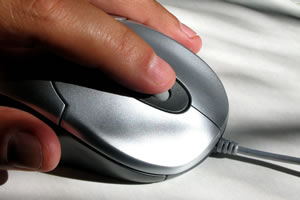 Young workers aged 15 to 24 constitute 15 percent of Canada's workforce, and statistics show that young workers are significantly more likely to get injured in their first month on the job. In acknowledgement of these statistics, Ontario's Industrial Accident Prevention Association (IAPA) has led the launch of the Young Worker Safety Awareness campaign. The program is geared towards raising young worker awareness of the safety resources and support that are available to them, and to reiterate their rights to a safe workplace. The hope is that workplace injuries will be reduced if young workers are made more aware of their options and rights for a safe working environment.
A major barrier to young worker safety involves the fact that many young workers are new to the workforce and therefore very eager to please. While there is nothing wrong with aiming to please your employer, young workers often allow their fears of being fired or disappointing their boss to overshadow their concern for their own personal safety. Often, a young worker will suffer with the current conditions of the workplace, no matter how unsafe they are, in order to avoid potential backlash or adverse consequence.
The Young Worker Safety Awareness program is aimed at empowering young workers to stand up for their rights to a safe working environment without worrying about potential negative responses. On that note, the program is also aimed at discouraging employers from dismissing or ignoring young worker concerns for their safety, emphasizing the fact that a safe workplace is a right for everyone, not just an attractive option that one may be lucky to have.
The Young Worker Awareness program will take place in Ontario from October to November of this year. The program will host a number of regional conferences across the province that will promote and highlight young worker safety, encouraging involvement from not only young workers and employers, but also from other concerned parties such as parents, teachers – and the community as a whole. If we do not protect our young workers, our future generations will be diminished by workplace injuries and fatalities. We must protect young workers, as they are the future.
Simply Safety! incident management software can help protect you and your company by allowing you to be proactive in reducing risk and associated costs and keeping an accurate due diligence trail. Simply Safety! software program replaces paper-based or spreadsheet tracking with a modern efficient way to manage critical compliance data.
Looking for a better way? Call 1 800 862-9939 today to book a 20 minute online web demo of Simply Safety! for your management team!
Visit the Simply Safety! products page.